Warm congratulations to Jiangsu Global Success Circuits Co., Ltd. on the successful conclusion of the March 2022 staff meeting
Home
News
Company News
Warm congratulations to Jiangsu Global Success Circuits Co., Ltd. on the successful conclusion of the March 2022 staff meeting
Warm congratulations to Jiangsu Global Success Circuits Co., Ltd. on the successful conclusion of the March 2022 staff meeting
2022-10-11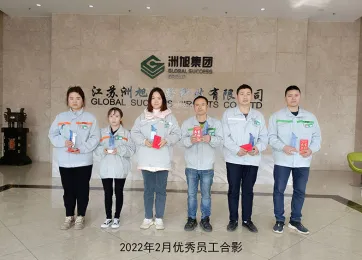 On the morning of March 10, Jiangsu Zhouxu Circuit Technology Co., Ltd. held a staff meeting. Li Jiafu, Deputy General Manager of the company, Qiu Chengjun, Manager of Production Department, Duan Huafeng, Manager of Engineering Department, Qian Xiaojun, Manager of Quality Department, He Guohui, Manager of Technology Department, Gao Jun, Deputy Manager of Administration Department and other leaders, heads of various functional departments of the company and all employees attended the meeting .
The meeting summarized the work in February 2022, praised employees who performed well in February, and issued red envelopes for outstanding employees on the spot.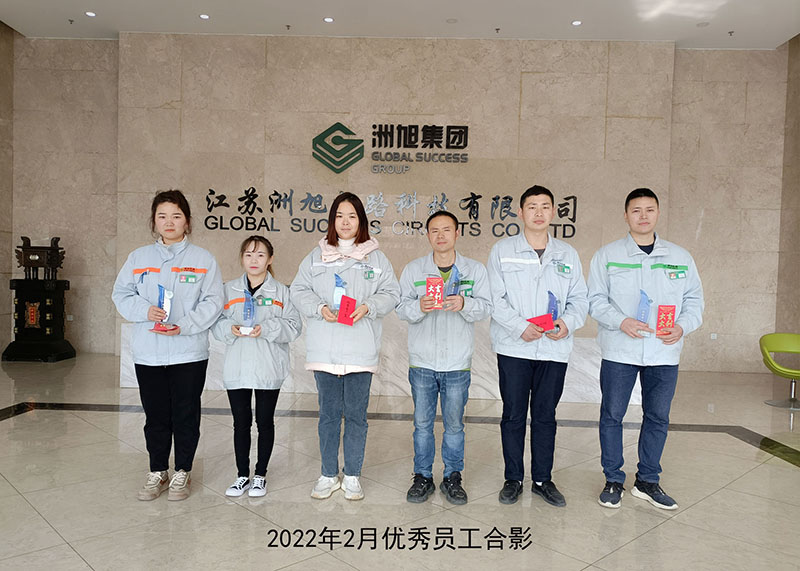 At the conference, the outstanding supervisors in February and the top three in the 6S score were commended, and red envelopes were distributed to encourage them.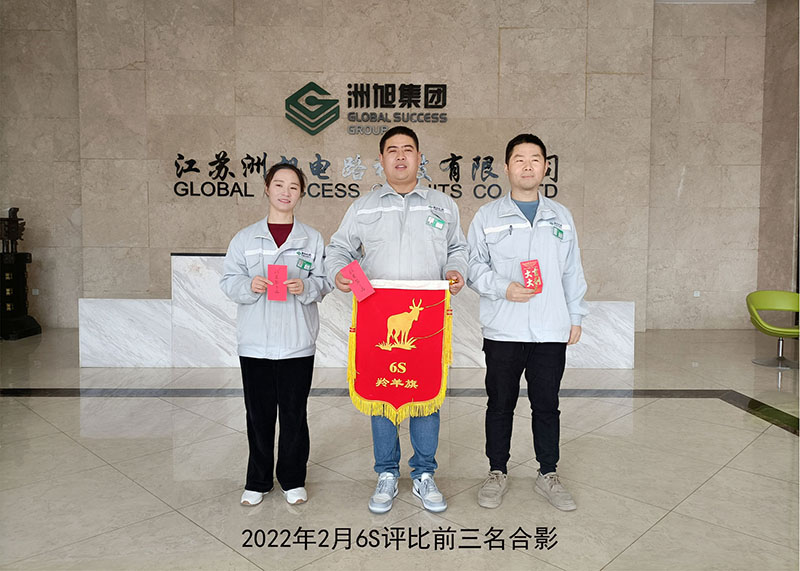 I believe that under the correct guidance of the company's leaders and the joint efforts of all employees, Zhouxu Circuit Technology Co., Ltd. will achieve remarkable results and truly promote the company's leap-forward development process!