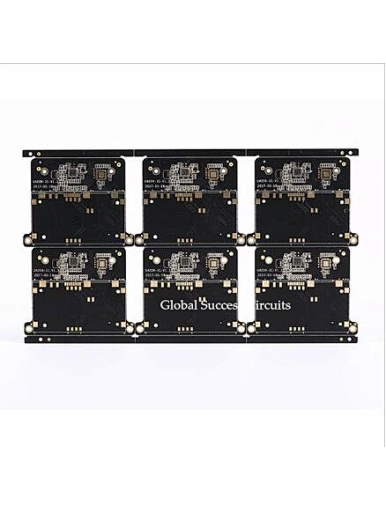 1. The types of PCB covers single side pcb, double side board, aluminum pcb, HF PCB, RF PCB, thick cooper, HDI board...
2. 18+ years pcb manufacturing plant with three factories and 1500+ employees,pcb export to over 80 countries.
3. TOP 60 Chinese PCB circuit board factory &Tesla's approved supplier
4. Full certifications with sound quality &management systems, ISO9001, IATF16949, ISO14001, 45001, QC080000, UL, ROHS, REACH, ect.
5. Professional service from quote to deliver, within 12 hours quote + CAM engineering + quick&stable delivery time + complete logistics support.
flex pcb,pcb assembly,pcb manufacturing,pcb manufacturing
Category
Description
Capability
Laminate Material
FR4, High TG FR4(tg150,tg170,tg180)
Halogen-free FR4, CEM1, CEM3,Polyimide,
Rogers ,Aluminum
We will order other special material accoprding to your request
Board Layers
Maximum layers
1-18layers
Size
Maximum finished dimensions
500*1200mm
Board Thickness
Minimum and Maximum
0.2-3.2mm
Copper
Outer copper weight
0.5oz (17um) - 4oz (140um)
Inner copper weight
0.5oz (17um) - 4 oz (105um)
Drilling
Minimum drilling size
0.15mm
Drill Deviation (True position size)
2mil (0.050mm)
PTH hole tolerance
3mil (0.075mm)
N-PTH hole tolerance
2mil (0.050mm)
Minimum hole wall thickness
20um
Angle of Countersink
80°, 90°, 100°, 120°
Circuit line
Minimum width
0.1mm/ 4mil
Minimum space
0.1mm/ 4mil
Inner Layers
Minimum space from drilling to inner pattern
6mil (0.15mm)
Minimum space from annular ring to inner pattern
6mil (0.15mm)
Layer-to-layer registration
3mil (0.08mm)
Board Profilling
Hole to board edge tolerance
±4mil (0.1mm)
Pattern to board edge tolerance
±4mil (0.1mm)
CNC Tolerance
±4mil (0.1mm)
Minmum thickness after V-Cut
12mil (0.3mm)
V-Cut tolerance
±5mil (0.12mm)
V-Cut Angle
20,30,45,60
Solder mask
Color
green, light green, matte green, white black,matte black,yellow,red, blue
Thickness
≥17um
Silkscreen
Color
White, black, yellow,
red, blue, green, gray
Minimum line height
≥0.0625mm
Minimum line width
≥0.125mm
Surface Finish
HASL, HASL pb free, immersion gold, immersion silver, O.S.P
Certification
IPC-A-600 Class II/III, UL E324220, ISO 9001,ISO/TS16949, ROHS